Today's World News 24 | Wed, Apr 24, 2019
"Political leaders must demonstrate their concerns to protect and preserve the planet for the future generations that nourishes and nurtures us like a mother" said the Permanent Representative (PR) of Bangladesh Ambassador Masud Bin Momen at the Interactive Dialogue of the United Nations General Assembly (UNGA) on Harmony with Nature in Commemoration of International Mother Earth Day held today at the UNHQ. In this context the PR recalled that the UN awarded its highest environmental accolade 'Champions of the Earth' to Prime Minister Sheikh Hasina back in 2015 for putting confronting the climate change at the core of Bangladesh's economic and social development through different far-reaching initiatives.
Theme of the Interactive Dialogue of the UNGA was `Mother Earth Approach in the Implementation of Education and Climate Change'.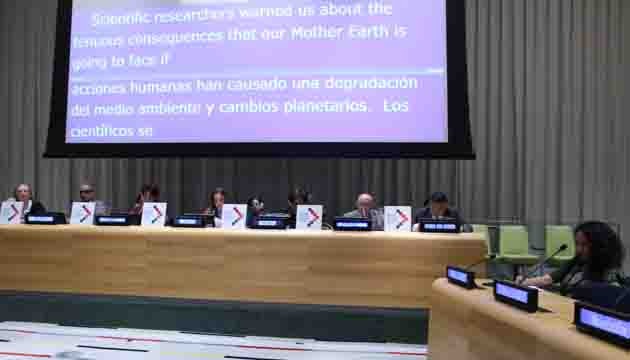 Ambassador Masud highlighted various initiatives of Bangladesh's government to protect the mother earth including efforts to build awareness and skill about climate change among the children and the youth through education and training. The PR said that the textbooks in primary, secondary and tertiary levels are making the children of Bangladesh aware of the human actions that contribute to climate change and the efforts required for tackling this menace.
Ambassador Masud also said, "We have taken a pragmatic approach to education in respect of climate change. Bangladesh is the largest jute producing country in the world and students are being made aware of this biodegradable fiber to be a good alternative to plastic products". He held out the students' active engagement in afforestation programmes, training programmes for communities about early warning systems, and investment in higher studies and researches on climate-friendly agricultural technologies. He expressed the government's commitment to create climate conscious citizens and skilled entrepreneurs through quality education.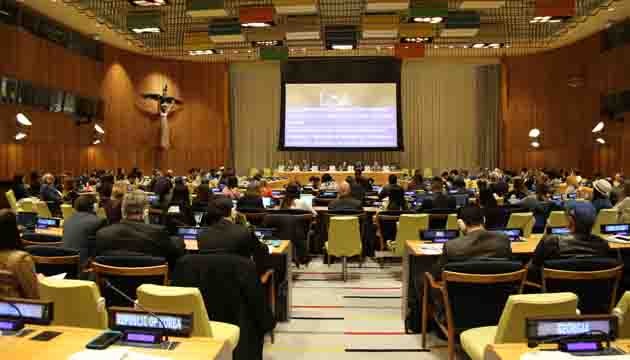 The PR mentioned that the Government has been successfully implementing a National Service Programme (NSP) since 2009-10 which opened up a new horizon for the youth by enhancing their skills through training focusing on the dangers of climate induced disasters. He informed that a constitutional directive was adopted in Bangladesh to protect the environment and natural resources for current and future generations
Mentioning Bangladesh as one of the most ecologically fragile countries in the world the PR stated that just 1-degree centigrade increase of global temperature and further sea level rise will result into inundation of a large area of Bangladesh and thus displacement of 40 Million people by the end of this century.
Observing that sustainable development is the only response to the challenges posed by climate change, the PR urged the international community to come forward to respect the intricate and delicate relationship of mankind with nature for the sake of our collective prosperity.